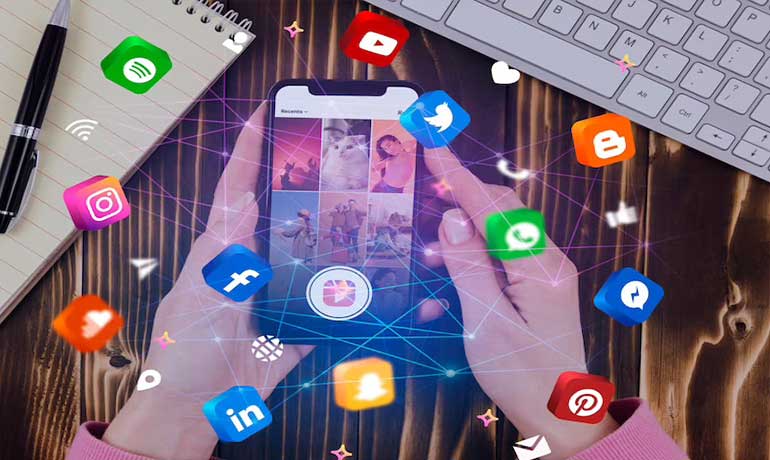 Social Media
In today's digital landscape, social media is the heartbeat of brand communication and customer engagement. It's where businesses can connect with their target audience, build brand loyalty, and drive growth. Welcome to the world of Social Media Marketing!
What is an SMM panel? SMM panel is an SMM service online store where people can buy likes, follow views, website traffic, etc — the list of such services goes on and on. People choose SMM panels because of great prices and fast delivery. This is why this business is so popular, it's always with an demand. Though selling SMM services via panels is definitely not illegal, buying such services for your accounts is against the Terms of Service on various social media platforms.
From optimizing your online presence to crafting captivating content, we've got the skills to make your brand take flight in the digital skies. So, join us on this exhilarating journey as we bring your online dreams to reality. Stay tuned for insights, tips, and inspiration to elevate your digital game! 🚀 #DigitallyBird #DigitalMarketing #WebDevelopment"
Frequently Asked Questions
What is Social Media Marketing?
Social Media Marketing is a dynamic and strategic approach to promoting your brand, products, or services on various social media platforms. It involves creating and sharing content tailored to your target audience, interacting with followers, and leveraging paid advertising to achieve specific business objectives.
What can social media marketing do for my business?
Social media marketing can help increase brand visibility, engage your target audience, drive website traffic, generate leads, and boost sales.
How do you create content for social media?
We develop tailored content strategies that may include posts, images, videos, and more. Our goal is to resonate with your audience and support your brand message.
What is the cost of social media marketing services?
Costs depend on factors such as the complexity of your campaign and the platforms you want to target. We offer flexible pricing to accommodate various budgets.
How can I measure the success of my social media campaigns?
We provide detailed analytics and reports that track metrics such as engagement, reach, conversions, and ROI to measure campaign success.
Why Choose Us for Your Social Media Marketing Needs?
Why We're Perfect for Your Website
PHP/Laravel

HTML/CSS

Wordpress

Shopify
Explore Our Remarkable
Projects